MARGATE CITY, N.J. – After 15 years and more than $600,000 fundraised to help people with cancer, surfers are now collecting pledges to Surf it Forward for the Dean Randazzo Cancer Foundation's 16th annual Surf For A Cause.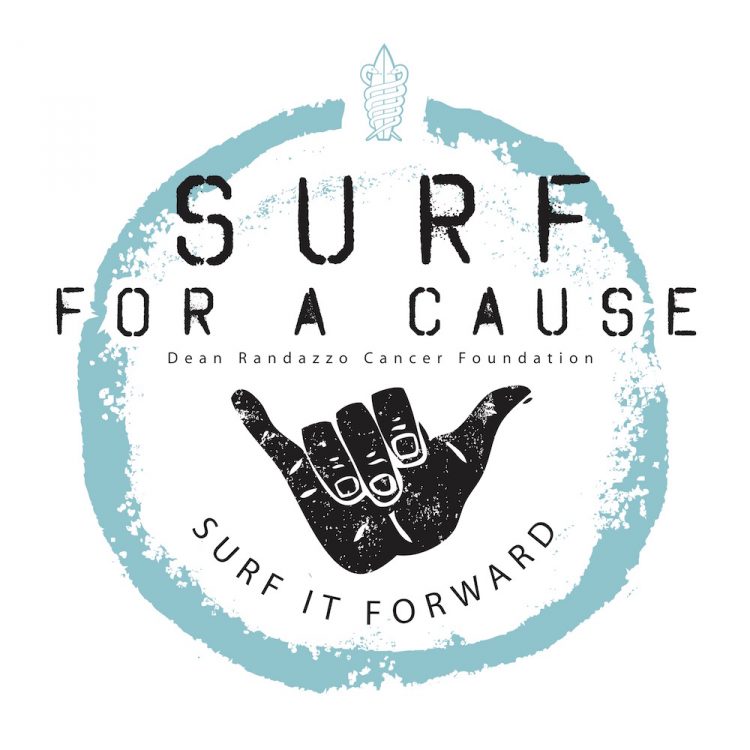 The Dean Randazzo Cancer Foundation is encouraging all Surf For A Cause participants to create a fundraising webpage and collect pledges to help further its mission to assist people with cancer and organizations helping those with cancer.
Anyone who raises $75 will receive a Surf It Forward hat, T-shirt and sticker. The top fundraiser in the adult and grom categories will each be awarded a custom-shaped surfboard by Brian Wynn.
The 16th annual Surf For A Cause is Saturday, Sept. 10 at Decatur Avenue beach in Margate. Registration is $50 for adults and grom boys, 11 years old and younger and gromettes, 12 years and younger, surf for free.
Registration includes an event T-shirt and entry to the after party 4 p.m. at Ventura's Greenhouse.  Additional surfing divisions are $15 each. Entry to the after party is $30. All surfers will be competing for divisional trophies. The winner in the grom and gromettes categories will each win a surfboard.
Surfers can register and create a fundraising page at sfac.dojiggy.com.
This year, the foundation will also partner with The Heart of Surfing Foundation to work with special needs children and teach them to surf at Surf for A Cause.
This month marks 15 years since the creation of the Dean Randazzo Cancer Foundation and the inaugural Surf For A Cause. Randazzo, New Jersey's most successful professional surfer, was diagnosed with Hodgkin's Lymphoma at the height of his career in 2001 and formed the Dean Randazzo Cancer Foundation to support others diagnosed with cancer in need of financial assistance.
Sponsorships and raffle items are still being accepted. Contact Dan Cellucci at dcellucci@copiersplus.com.
The Dean Randazzo Cancer Foundation promotes cancer awareness and assists individuals battling cancer both emotionally and financially. To date, the foundation has raised more than $600,000 and donates 90 percent of its funds to individuals and organizations including the Ruth Newman Shapiro Cancer Fund, Shore Medical Center Cancer Center, Gilda's Club of South Jersey and The Leukemia and Lymphoma Society of South Jersey Cape Regional Cancer Center and AtlantiCare Cancer Center.
The foundation was created in 2001 when Dean Randazzo, a professional surfer from Atlantic City, was diagnosed with Hodgkin's Lymphoma, a cancer of the lymph nodes. Since successfully battling the disease four times, Dean continues his competitive professional surfing career, proudly representing the Garden State all over the world. The Dean Randazzo Cancer Foundation is a New Jersey Non Profit and 501(c)(3) charitable organization and donations are tax deductible. Donations by check should be made payable to DRCF and mailed to P.O. Box 149, Somers Point, NJ 08244.
Tags: dean randazzo cancer foundation, drcf, surf for a cause