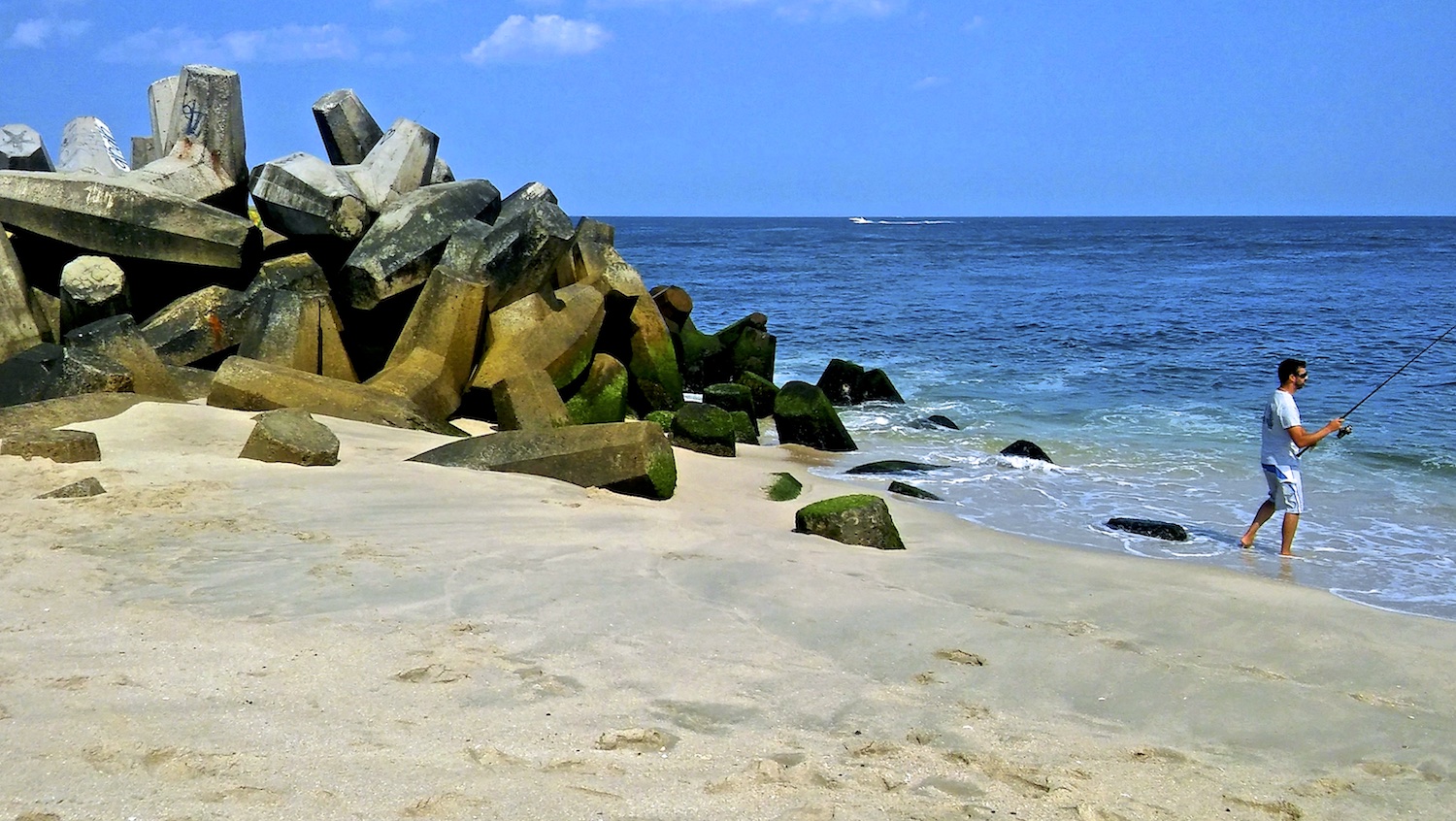 By Mike Vuocolo @mikesshoreshots:
Apparently the New Jersey shoreline can behave like a gigantic amoeba.  Alter the shape or mass in one spot and something will change in another.
Shifting sand from post Superstorm Sandy beach replenishment in northern Ocean County has created dredge and bulldozed induced beach break slabs and mini point breaks in the region.  And while sand is being pumped to fortify beaches in Toms River, Brick and Mantoloking, the summertime littoral drift and prevailing southeast winds have caused it to be trapped on the south side of Manasquan Inlet river jetty, several miles to the north.
Today, the famed break at "Jenks" is non-existent and the northern most beaches in the town of Point Pleasant Beach are wider than most can ever recall. Since the Inlet jetties were reconstructed during the early 1980's with large interlocking concrete jax known as "Dolos," it acts like a magnet to attract and collect sand transplanted during its annual spring and summer south to north movement.
Beachfront owners have spent 5 weeks this summer pushing the sand away from the shoreline to preserve it and to help alleviate the shoaling inside the Inlet.
A 'Noreaster kicked up last night and could howl all day today. Pretty sure this is the beginning of the southward trek for all of that sand and hopefully the re-appeance of the surf break itself just in time for our first tropical swell in nearly 2 months. – Mike Vuocolo –
Tags: jenkinsons, new jersey