Ventura, CA (February 2, 2017) – Varial Surf Technology has signed an R&D endorsement contract with the 2016 WSL Rookie of the Year, Caio Ibelli, to be the test pilot for the brand's new Infused Glass Technology. The 23-year-old Brazilian surfer and with his shaper, Xanadu of San Diego, CA, will work with Varial to build the ultimate performance surfboard by combining high-level mechanical testing with on-water R&D.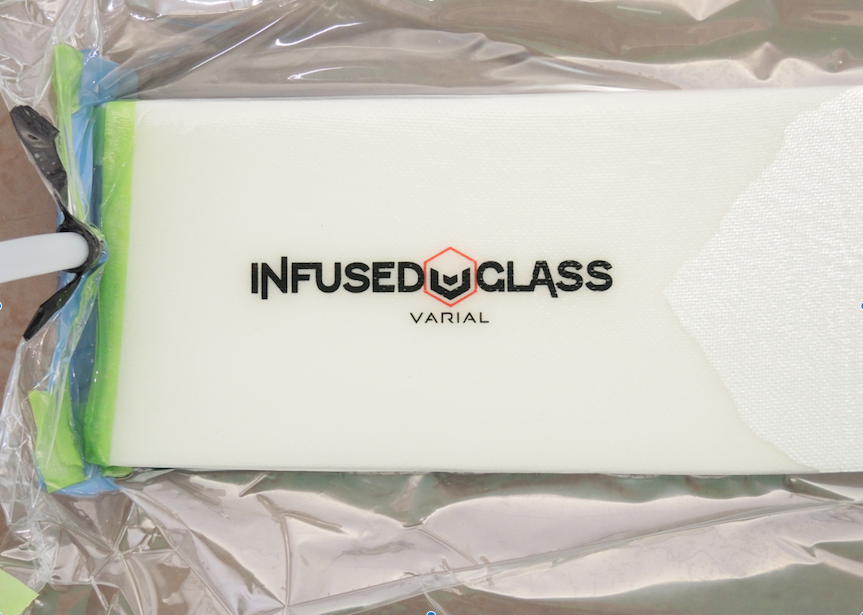 After working with some of the most widely known shapers and athletes around the globe for the past 4 years, Varial has utilized its advanced engineering capabilities to expand beyond Varial Foam, the company's high-performance, proprietary surfboard blanks. Varial's new, patent-pending process for glassing boards is known as Infused Glass. In this process, fiberglass is applied to a shaped surfboard blank without resin. The dry-laminated surfboard is then vacuum bagged and injected with polyester or epoxy resin under high pressure. This technology, adapted from processes used to make giant wind turbine blades and racing boat hulls, yields a highly-repeatable, uniform laminate with extremely low resin content. Boards made with Infused Glass are stronger and lighter than boards made with traditional hand laminations, and allow for more precise control of a board's flex characteristics.  In Infused Glass, Varial has the ability to isolate and engineer specific characteristics into the skins of the surfboard for any desired performance attribute.
"Our business was established on bringing materials from the aerospace industry into the surf world," said Varial CEO Edison Conner. "Using advanced technology to engineer a foam that was superior to all other surfboard foams in the marketplace was the first step – Infused Glass now allows us to focus on the other major component of surfboard construction in our quest to help shapers create the highest-performance and most highly-tuned surfboards. Boards made with both Varial Foam and Infused Glass rival the quality, consistency, strength, and performance of advanced composite structures found in the aerospace industry." Conner continues, "This is a major milestone for surfboard development and we're proud to say that we've succeeded in modernizing surfboard construction from an antiquated, 60-year old process to a world-class composites technology.  Our next step now is to use specific measurements as they pertain to weight, flexibility, and vibration to tune surfboards to levels that have never been achieved. We are building on the art of surfboard creation and turning it into a proven science."
Caio Ibelli Set to Launch from Varial Surf Technology on Vimeo.
Caio and Xanadu are the first team to work closely with Varial on this tuning process.  Varial President, Parker Borneman, explains, "We've had a solid relationship with Caio for the past year.  Xanadu had shaped several Varial Foam boards for him throughout the 2016 WSL season, and Caio even rode one in the WSL Portugal event.  His talent in the water coupled with his confidence in the Varial brand and our technology made him the ideal professional athlete for our Infused Glass R&D program." Borneman continued, "We've been really impressed with Caio's feedback so far on Varial Foam and our Infused Glass technology and look forward to the progress we will continue to make together over the next several months."
On his partnership with Varial, Ibelli said, "I've been working closely with Varial to design the materials and technology of my boards in the same way that I work with Xanadu on the shape designs. The Varial guys know the engineering and science behind the materials, which allows them to give me the exact amount of drive, weight, and damping that I want.  My goal is to have the best equipment on tour, and I'm confident that my work with Varial and Xanadu is making that happen."
The 2016 WSL Rookie of the Year and 2011 World Junior Champion continued, "The strength of Varial Foam with Infused Glass is allowing me to do the maneuvers I want without fear of breaking my board.  I'm able to put my board in really critical parts of the wave and apply as much force as I want through the turn.  I also feel confident surfing my magic boards in free surfs instead of just keeping them on ice for competition.  It is taking my surfing to the next level."
To follow the #MaterialsRevolution live, you can find Varial at @varial_surf on Instagram, Facebook and Twitter.
VARIAL SURF TECHNOLOGY 
Varial Surf Technology was founded in 2005 in Santa Barbara, CA by two lifelong friends, Edison Conner and Parker Borneman. Frustrated with broken boards and the void of technological innovation, Varial Surf Technology was born.
Varial produces the world's first high-modulus foam cores intended for surfboard use. The rigidity of high modulus core eliminates the need for a stringer and makes boards 20% lighter, 25% stronger, and ultra-responsive than traditional surfboard forms. Varial foam can be cut, shaped, and glassed just as any traditional PU or EPS core, and has a uniform density, which yields boards that are extremely repeatable. In 2017, Varial introduced Infused Glass to their product offering as another technology, which improves surfboard quality, consistency, and performance through innovation.
Varial foam is American-made, and is currently distributed to over 230 shapers and retailers globally. Varial's Infused Glass process is performed at its headquarters in Ventura, CA.
Tags: boardbuilding, caio ibelli, foam, shaping, varial technology