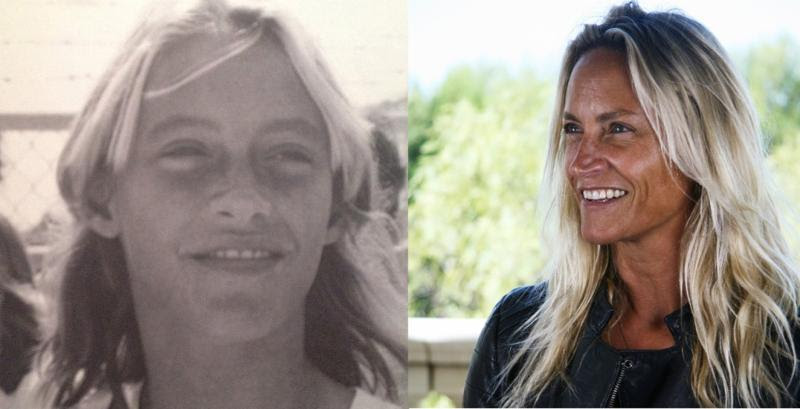 Photos: Left: Lisa Andersen and Right: Shannon Quirk, Surf ChannelPhotos: Left: Lisa Andersen and Right: Shannon Quirk, Surf Channel
Dear Surf Movie Fans,
Florida Surf Film Festival, presented by Monster Energy, is firming up plans with Chas Smith, Director, to world premiere Trouble: The Lisa Andersen Story, and we couldn't be more thrilled. Both Chas and Lisa are planning to attend, as well as Encyclopedia of Surfing's Matt Warshaw. There will be more to come on this soon. Dates of screenings are expected to be:
• June 15th – Atlantic Center for the Arts, New Smyrna Beach, FL – 6PM Doors, 7PM Short Films, 9PM Feature
• June 16th – SURFER, the Bar, Jacksonville Beach, FL – 5PM Doors, 6PM Movies begin and run through with a short intermission.
There are rumors circulating, some caused by us in some cases, that we were scheduled to screen the new documentary about Andy Irons, for which we showed a preview for last June of 2017. This film has reached a wider distribution deal with a theater near you on May 31st. We will unfortunately, NOT be screening the Andy movie due to many reasons, but mostly that it does not meet some of the primary goals of our mission to advance the early to mid-career filmmakers of our culture.
We look forward to a great night, but we wanted you to be the first to know the news about our upcoming June 15th Second Quarterly Screening Series.
As always, thank you to all of our sponsors for making this event so special for fans and filmmakers alike. From Globe and Vissla to Brian Layman Wealth Management to Clancy's and YETI and Red Dog Surf Shop… Too many to mention, but they are the reason we can do this. Thanks for supporting them.
Sincerely,
Florida Surf Film Festival, LLC
386-427-6975 x14
info@floridasurffilmfestival.com