Twenty-year-old Tatiana Weston-Webb ended her second year on tour as the fourth best female surfer in the world.  This season was full of ups and downs, the tour highlight being her win at the 6th stop, the Vans US Open of Surfing in Huntington Beach, California.  She is about to embark on her 3rd season on the world tour, and has signed on for another 2 years with her surf wax and accessories sponsor, Sticky Bumps.  Tati has been with the 45-year-old company for almost 6 years now, and last year designed her first signature traction pad for SB.  As part of their new agreement, Tati will soon have her own Sticky Bumps signature leash.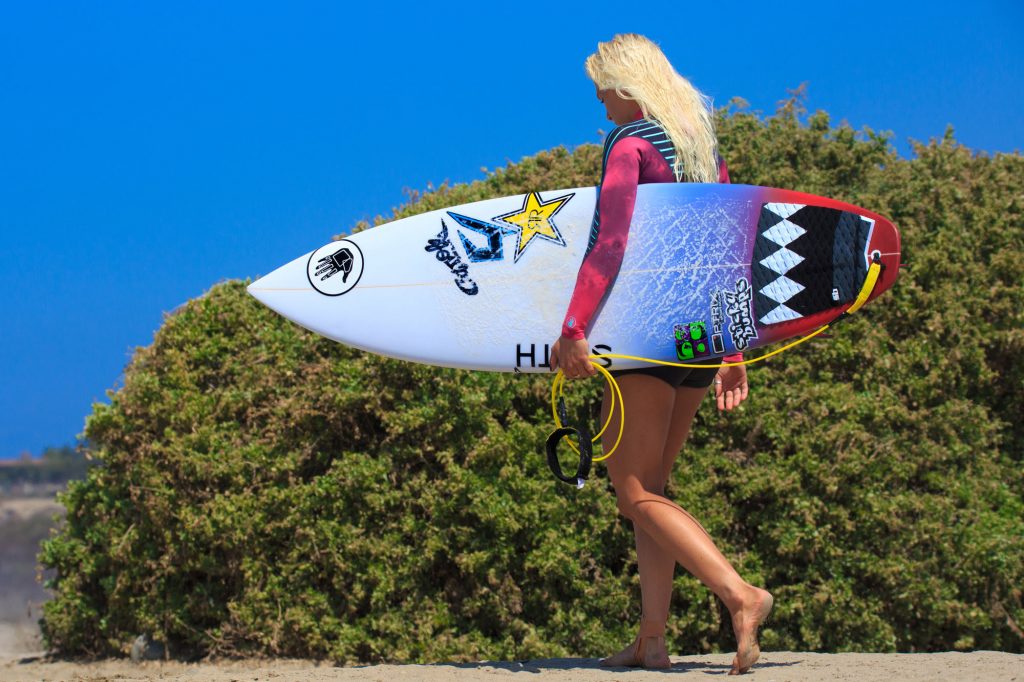 "I'm more than honored to have re-signed with Sticky Bumps for the next two years, and I look forward to collaborating with them to create new gear that all Sticky Bumps fans will love and use. SO happy to continue to be a part of the family!" – Tatiana Weston-Webb
"Tati is one of those rare humans who are a combination of talent, drive, ethics, and personality. She is a part of our tight family.  We would not let her go anywhere else for wax and accessories!  And as a key component to her success, we are happy to provide her with our best." –John Dahl, President and Founder, Wax Research Inc.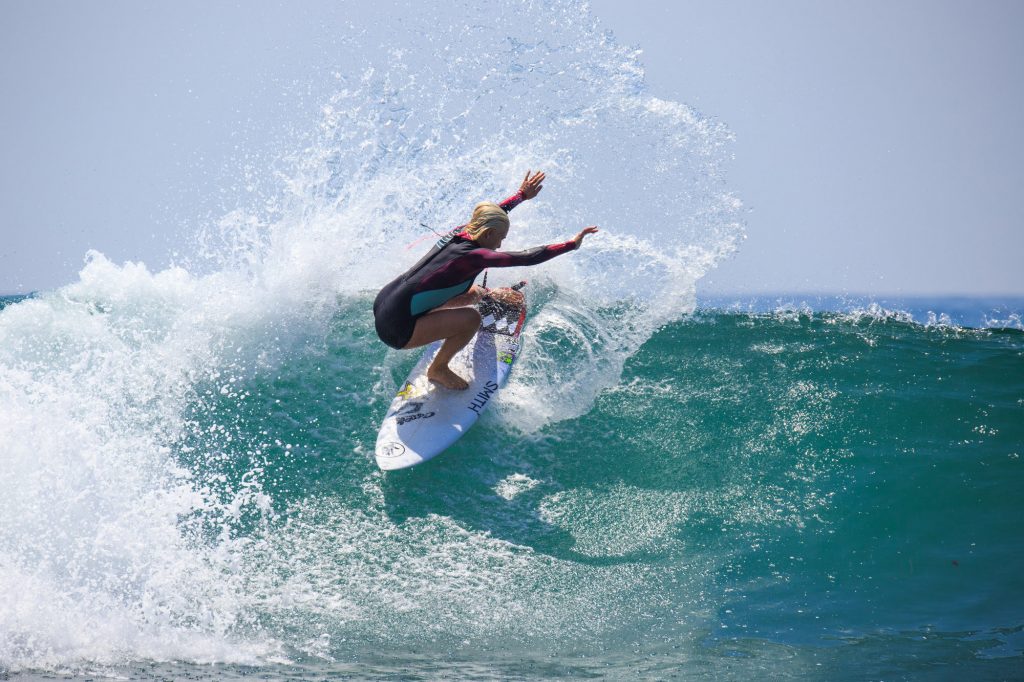 About Tatiana Weston-Webb
Tatiana Weston-Webb grew up in Princeville, on the island of Kauai, Hawaii.  Surfing since she was little, she sites her inspirations and influencers as other Hawaiian surfers, Bruce and Andy Irons, Alana Blanchard, Leila Hurst and Carissa Moore.  As an amateur she claimed 11 championships and two titles at Pipeline.  She is also the 2x ISA World Junior Champion (2013, 2014), competing for team Hawaii. In 2014, her top finishes included second place in the Supergirl Pro QS event, first place in the New Zealand Surf Festival Junior Pro event, second place at the Ron Jon Vans Junior Pro event, and first at the Malaho Surf Eco Festival QS event.  These results qualified her for her first year on tour, where she earned rookie of the year and easily qualified for 2016.  Highlights of 2016 include an equal 3rd at Bells Beach, Margies, and the Roxy Pro France, and her win at the Vans US Open in Huntington Beach.
About Wax Research
As a leader in the global wax market, Wax Research unwinds traditional logic as witnessed in the performance of their trailblazing formulas. Founded in Encinitas in 1971, Wax Research is recognized by the international sport community as one of the original endemic surf accessory companies.  This family of like-minded people is dedicated to that vital spark of individualism and adventure.  A grassroots manufacture, every handcrafted bar of high quality surf and ski wax is poured in their California factory.
www.stickybumps.com